Posted on Fri 20th May 2016 at 2:45pm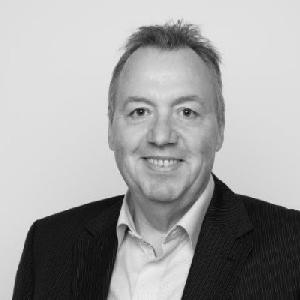 "When Showlite was founded in March 1992 the exhibition landscape was very different to today!
I spotted an opportunity in the early 90`s to provide a reliable, cost effective, service driven company to assist organisers and exhibitors through the process of organising or exhibiting. We were a small team with a strong customer service ethic and we began to develop lasting relationships, most of which I am pleased to say are still going strong today. Over the ensuing years we built up and earned a reputation as a trustworthy and professional contractor within the industry, renowned not only for our exceptional service, but for our dependability, efficiency and transparency in our dealings.
We started to establish and promote Showlite's brand - industry knowledge and experience go without saying, but our refreshing (or so I was told) personal service ethic and our 'can do, will do' attitude did us very well. We enjoyed controlled growth, quietly going about our business, prospering without courting too much publicity or attention for twenty years.
Opportunities for growth
It became apparent in 2013 that our industry was changing fast and we grasped the opportunity to expand and develop the business, making strategic appointments and securing key individuals and long term friends from the industry to further strengthen the team. Personally I was at a crossroads - maintain the status quo or grasp the nettle, settle for a steady existence or go all out and embrace the market?
The thinking time was short with Paul Johnson joining as Production Director followed shortly by Anthony Smith as Sales Director and finally Paul Slaney joining the Board as Managing Director. My colleagues are highly respected in the industry and bring with them an unrivalled depth of industry knowledge plus a range of experience that I still believe is second to none.
My new role now focuses more on financial matters whilst not forgetting the bit I love the most – to ensure we provide a real service to Showlite's clients old and new and to get onsite as often as possible of course!
Gearing up to service significant new business wins
The combination of the new team's contacts, reputation, drive and energy started to deliver results very quickly and today we pride ourselves on being one of the largest independent contractors in our market sector. The business continues to operate with the same service and ethics, whilst presenting a new and visionary face to the industry.
The past 18 months has been notable as a result of considerable and planned investment in personnel, infrastructure and stock to support the new senior management team.
Showlite's Andover headquarters continues its focus on exhibitor sales and liaison, business support and accounts. Anthony Smith heads up the sales, administration and personnel teams based in Hampshire where we have also added additional Account Managers, CAD operators and admin staff to the team.
In June 2015 we opened a warehouse operation in Rogerstone, Newport, South Wales. The production unit was commissioned to centralise all storage, production and manufacturing operations. Investment in this new facility was expressly designed to service Showlite's business operations with an efficient infrastructure for future growth.
Staffing numbers have risen steadily and within a few months we needed a third unit, increasing the floor space still further. We now have permanent employees servicing graphics, design, workshops and account management, based in Wales, and this facility is managed day to day by Paul Slaney.
London Sales Office opened to service significant contract wins from the Capital
Responding to the demand from London and South East based organisers and venues we opened a new sales office in North London. This is managed by our new Electrical Director, Roger Cogan, another senior figure, who joined Showlite in August 2015 to service recent contract wins and develop further this aspect of our business.
With Paul Slaney now settled as MD the whole team are excited and totally motivated by what is happening within Showlite. Our collective experience is designed to bring new products and service offers to our clients at a time when the UK industry covets efficiency and innovation in our market place.
Autumn 2015 was the most 'significant' period in our history
It was hugely satisfying to see the team's hard work pay off as an extremely significant autumn and winter show season marked the most intensive and exciting delivery phase in the company's history. We worked to support Organisers at all of the UK's principal national and regional venues and event centres.
Anthony Smith and his team have been instrumental in the substantially increased number of shows on the programme and that, along with the additional business from existing clients, as well as the organisations attracted by prior working experience with individuals now on the Showlite team, make the future look very exciting.
Feedback fuels our future
Positive feedback and testimonials from our clients - large and small - fully endorse our customer service ethic and our desire to go that little bit further! Whether the praise is levelled at individuals throughout the organisation or at the team as a whole, I always read them with great satisfaction because the delivery of events, whilst providing exceptional service to our organisers, is why we are here.
Marking 25 years of growth and achievement
In March 2017 we celebrate 25 years in the business, a milestone that not only gives me great personal satisfaction but also presents us with an excuse to celebrate and thank those that have helped us become the business we are today.
We increasingly occupy a significant part of the middle ground between the smaller contractors and the large global players and we are attracting new business from organisers that might previously have considered Showlite too 'small' to service their requirements.
Substantial investment will continue into our anniversary year as we upgrade our systems and processes - all designed to make life as easy and efficient as possible for our customers.
New colleagues are still joining the team, many of whom have worked with senior team members at various points in our exhibition careers. This helps us to maintain the company's `traditional values' that have played such a huge part in our development over the last 24 years.
Everybody on the Showlite team is committed, motivated and hungry to grow the business still further and belief in our ability to achieve this is without question. I personally look forward to the future with renewed vigour as we continue to deliver exceptional service to our clients and engage with organisers who have yet to sample how we do it here at Showlite".