Posted on Mon 22nd Jun 2015 at 9:01am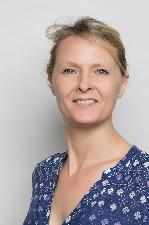 "Hi – I'm Jo Richards! I joined Showlite on the 25th Feb 2014 as a temporary admin assistant and was delighted to become part of the team on a permanent basis when I was appointed as Office Manager last June. Because Showlite is such a progressive company there are lots of opportunities to further my career and I have already taken on the role of 'Show Sales Coordinator'. I get fantastic guidance and support from my colleagues, drawing from their wealth of knowledge in the industry.
Day to day I exercise a high level of customer service to encourage repeat business. I'm a stickler for time management, organisation and communication. I'm a team player, am self-motivated and meet deadlines at all times. I guess that's why punctuality, adaptability and reliability are top of my agenda. I've taken on a really rewarding role and these are exciting times at Showlite! I look forward to sharing more about my contribution over the forthcoming months".