Posted on Tue 4th Aug 2015 at 2:09pm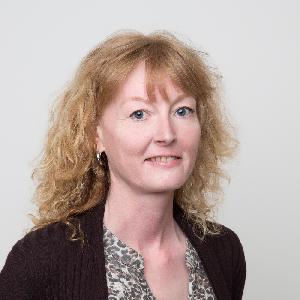 We've been busy profiling some of the key members of the Showlite team, who have been with the company for many years and have contributed significantly to growing the business and its great reputation! Step forward JENNI GREEN, Operations Manager since 2003 and the subject of many of our glowing client testimonials!
Jenni really is at the sharp end of client delivery with 12 years experience of arranging and managing Stand Electrics, and 8 years managing Shell Scheme, Carpet, Furniture, AV, as well as all those little issues and changes that cause last minute panics. As a born organiser Jenni can be relied on to sort everything out! Her years at Showlite have given her great leadership skills and a huge knowledge of the industry as well as the clients we work with.
Prior to joining Showlite she worked for a company importing promotional gift items and power tools, whose clients included blue chip brands such as Nestle, Imperial Tobacco and Avon. However she had always wanted to be in the exhibition industry after her first service desk experience in Brighton many moons ago when she was 18!!!!!
Jenni told us that the one thing she is really looking forward to is taking the summer off! Unfortunately for Jenni the management team has other ideas as the company moves into its busiest ever trading period. We look forward to telling you more about our exciting Autumn/Winter programmes.