Posted on Mon 1st Jun 2015 at 9:56am
As one of the largest independent event services and support operators in the UK, Showlite has developed its own unique brand of exceptional knowledge and industry experience. Established since 1992 the company is preparing for significant growth due to the recent acquisition of significant new contracts.
To service the company's rapid expansion programme a new Warehouse operation will open in Rogerstone, Newport, South Wales during June 2015. The purpose built production unit will centralise all production and manufacturing operations and in the process create a further 8 new jobs. Investment in this new facility is expressly designed to service all Showlite's business operations with an efficient infrastructure to support its growth.
Ideally located with close proximity to the M4 and M5 this facility will be managed by Paul Slaney, Managing Director, who joined the Showlite Board in October 2014, taking over the day to day running of the company from Paul Wicks, the founder as he steps up to assume the role of Chairman.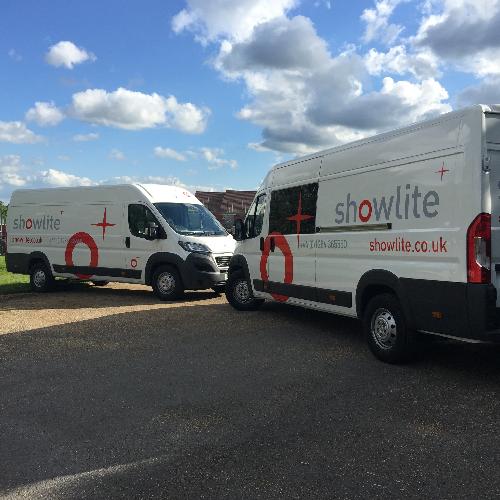 Other significant appointments to an exceptionally strong management team include Paul Johnson as Production Director and Anthony Smith as Sales Director. Paul Johnson will work out of the new unit in South Wales, whilst Anthony is heading up Showlite's sales, admin and personnel teams which remain at the company's base in Andover, Hampshire. Additional hand-picked appointments to the teams are due to be announced during forthcoming months.
Commenting on the expansion Paul Slaney said: "We are all very excited by what's happening within Showlite. The collective experience of my colleagues now joining the team will bring new products and service offers to our clients at a time when the UK industry covets efficiency and innovation in our market place. I want to thank our clients for their support and they can be assured that we will continue to build on our strong track record of excellence as well as the company's original core business principles: traditional values based on transparency and trust, combined with good old fashioned service and our 'can do, will do' attitude!"
Always challenging convention in the often formulaic world of exhibitions and events, Showlite designs bespoke packages for Organisers and Exhibitors, offering progressive ideas and programmes, people centric delivery, latest products and services and reliability beyond compare.